About
Us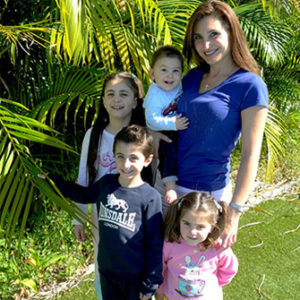 Mumma's little secret was created by two sisters Toula and Athena who are mums of young children under the age of 10. They had felt the struggle in trying to get shopping done with children and felt the feeling of guilt when arranging baby sitters so that they could go to the hairdressers or get their nails done. Together they felt the need for this service and after chatting with mums in similar circumstances quickly came to the realisation that they were not alone and a service like this was well over due.
Toula is a mum of four, to Claudia (9yrs), Jacob (6yrs), Adrianna (2yrs) and Parrys (8 months). Toula is a Chartered Accountant and worked as an Accountant for the past 15 years.
Athena is a mum of two, to  Benjamin (4yrs) and Sophia (2yrs). She holds a Masters in Early child care/ teaching. Athena has worked as a teacher for the past 9 years.
Together with their combined knowledge of children, teaching, business and finance they have developed Mumma's Little Secret. They are both very passionate about providing a reliable, safe, clean environment parents and guardians can trust, whilst their children enjoy a range of activities. Our aim is to make it so much fun for children that they will look forward to coming back!